Use your blogging skills to start
making money right away!
Freelance writing provides the ultimate in freedom. It means being able to pick up your kids from school or meet a friend for lunch on a Tuesday afternoon.
If you've been blogging for a while but your blog isn't earning enough to live on, freelancing can supplement your income while you work to grow your site.
You don't have to wait to start making money blogging.
You can get started right now, and it doesn't have to be "side income". Lots of writers are supporting their families and writing full time while still growing their own sites. You can too!
You can use the connections you've made as a blogger to find clients quickly, and your blog is the perfect place to show off your work.
Freelance writing is a secure and stable income.
Freelancing might sound risky but it can actually be more secure than a regular job. With freelance writing, you income is diversified over many clients. Losing one client doesn't bring your income to zero like losing a job does.
Plus, the beauty of freelance writing is that clients are often long term -- so you aren't out pitching and hustling always trying to find your next dollar. Once you fill your schedule you can relax and only take new clients when it suits you.
What if you could take the skills you already have and start earning money in a way that gives your more freedom and control over your life?
Freelance writing can do exactly that.
Welcome to Freelance Writing for Bloggers
This 6 lesson course will show you how to go from blogger to freelance writer using the
skills you already have.
In this course, you will learn:
The benefits of being a freelance writer.
How to find clients, including the exact email that successful freelancers send to prospective clients.
How to handle negotiations with potential clients.
What to charge and how to raise your rates.
How to ensure that your editors will love your work.
How run your freelancing business like a real business.
This course is taught by Clint Proctor, a blogger turned freelance writer who went from not knowing what freelance writing was to earning six figures in less than a year.
Clint is joined by Ashley Barnett, a blogger turned freelance editor who has spent the last 8 years hiring and working with writers as an editor. She provides lots of behind the scenes insight that will take the mystery out of being a successful freelance writer.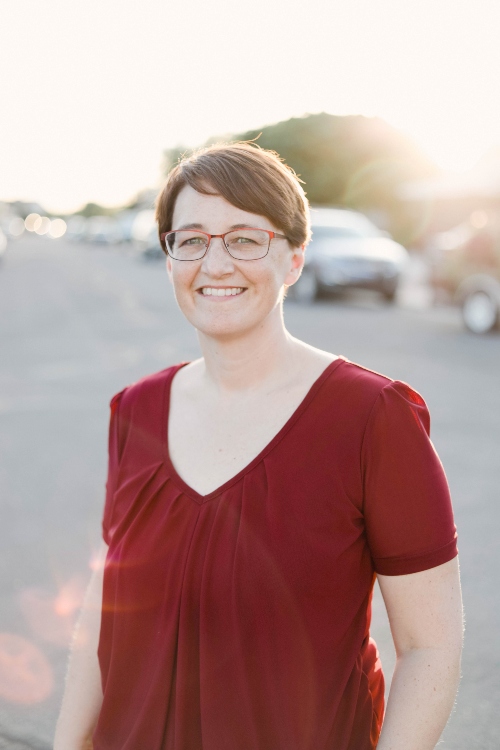 I started blogging in 2005 with a "mom blog" but stumbled upon a personal finance blog in 2008 that changed my life. That's when I really fell in love with blogging.
I started freelancing for large personal finance blogs in 2013.
Freelancing has given me the freedom to live my life and grow my income on my own terms. I love that I can choose the jobs I want and the clients I want to work with.
I started my blog, the Wallet Wise Guy, in May 2018. A few months after launching my site, I was able to use the blogging skills I had learned to land my first freelance writing gig. 
Within 7 months, I was able to quit my job to become a full-time freelance writer. And, within a year, I was earning $10k+ per month in freelance writing income alone.
Freelancing has given me the ability to earn a living today through my writing while still having the freedom to invest in my own blog and continue to monetize its content.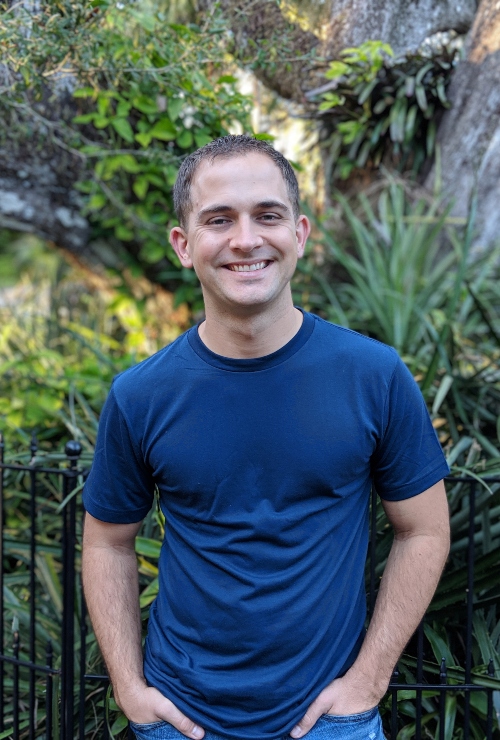 Course Curriculum
Available in days

days after you enroll

Freelance Writing for Bloggers
Available in days

days after you enroll

Bonus
Join the Hit Publish Community
When you enroll in Freelance Writing for Bloggers you get more than just a course. You get a community.
Ashley Barnett runs the Hit Publish members-only Facebook Group. This is a community of bloggers and freelance writers who are all committed to creating the best content on the internet.
Besides the ability to ask questions and receive support, the members-only group also provides weekly trainings, accountability groups, interviews with successful bloggers and freelancers, and so much more.
Included in the purchase price of this course you will gain 6 months of access to this group. After 6 months, you'll have the option to continue in the group for $9 a month.
Frequently Asked Questions:
Do I have to have an established blog to take this course?
No, this course works on the assumption that you have a blog, but that blog doesn't need to be "established". You don't need to be getting any traffic or earning any money from your site.
This course is intended for those who want to make money blogging but aren't meeting their income goals with their site yet.
What if I don't feel like I have "blogging skills"?
If you have your own blog then you are way ahead of the game. You've set up a site and written some articles -- that proves you can do this.
Even new bloggers think about their content very differently than freelance writers who have never had their own site. This gives you an edge when it comes to pitching clients and completing the assignments.
When does the course start and finish?
The course starts as soon a you purchase. You'll have access for life to all the modules, plus any updates!
How long do I have access to the course?
Forever. After enrolling, you have unlimited access to this course for as long as you like - across any and all devices you own.
This includes any updates that will occur in the future.
What if I am unhappy with the course?
If you are unsatisfied with your purchase, contact us in the first 30 days and we will give you a full refund.
Freelance Writing for Bloggers is for you if:
You want control over your income.
You want to be in charge of your schedule
You love writing your blog but aren't making enough money to go full time yet.
You are a self starter who wants to provide top-notch quality articles to your clients.
You are passionate about a topic and want to increase your reach by writing for the big sites in your niche.
Imagine a life where you could choose the clients you worked with, set your own schedule, and made a real impact in a niche that matters to you.
What would that feel like? That's what freelance writing can look like!
And it doesn't take long to build your clientele. Clint, an instructor of this course, went from zero to six figures in less than a year. In this course he explains exactly how he did it.
Freelance Writing for Bloggers is 6 videos that will take the mystery out of finding clients, negotiating your rates, and working with your editor.
You will learn:
The benefits of freelancing and how being a blogger gives you an edge to becoming a freelance writer.
Where to find your first clients and how to approach them
How to write articles your editors will love.
What it's like working with an editor, including what assignments look like and how to know what your editor wants.
What to charge and how to raise your rates.
How to run your freelancing business like a real business.
A Breakdown of All 6 Lessons
Lesson 1 - An introduction to the benefits of freelance writing. This includes how being blogger gives you a leg up to becoming a freelance writer and how freelance writing can also grow your blog as well.
Lesson 2 - This lesson covers how to get clients that will pay you fairly to write for them. This includes the exact scripts that Clint uses to get new clients and tips from Ashley on what she looks for when hiring writers.
Lesson 3 - Here we cover how to write articles your editor will love. You'll get a behind the scenes look at real assignments from editors and the back and forth email between editors and writers. You'll also learn how to make sure you are giving the editor exactly what they want every single time.
Lesson 4 - This lesson goes over how to work with your editor. Including what to do if you don't understand the assignment or if the topic is outside your knowledge base.
Lesson 5 - Time to make some money! Here we discuss what you should charge when you are first getting started and how to raise your rates.
Lesson 6 - Freelance writing is a real business. Here we talk about how to invoice your clients, how to keep track of your business profits, how to pay taxes, and more.