Overwhelmed by Blogging?
Feeling overwhelmed with everything there is to learn as a new blogger? I've been there!
In an effort to help you get more done in less time I've created 22 videos that go over a lot of the basic skills you'll need as a blogger and WordPress user.
My goal is to help you spend less time figuring things out and more time actually doing stuff!
This course is broken up into three sections:
Improve your content
Improve your images
Get and stay organized
The videos are typically about 5 minutes long and show you how I actually do these things after 15 years of blogging.
This isn't theory or something I picked up yesterday, these are real skills in the real world.
For example, my walk through of Google Analytics doesn't go over everything GA can do and just leave you more confused than you were before. Instead, I show you how I use Google Analytics on a daily basis, focusing on what you actually need to know.
Use it as a Resource Over Time
This course is intended to be a resource you can rely on over time. It will be continually updated as I come across more skills new bloggers need help with.
You don't need to sit through all 22 videos at once. Use what you need right now and then come back for the others as needed.
Think of it like an encyclopedia of blogging skills. (Did I just totally date myself by saying "encyclopedia"? Probably.)
Welcome to Blogging Basics
This three section course will make your blogging life less frustrating and more fun!
The first section "Improve Your Content" will go over skills such as:
How to create a table of contents (both with a plug in and by hand)
How to create a button (buttons increase conversions!)
How to add sponsored and no follow tags to links (including why you should)
A walk through of Yoast and how to use it to improve your articles
and more...
The second section "Improve Your Images" section goes over:
How to easily take a screenshot (including what to do when the entire image doesn't fit on your screen)
How to get the EXACT color off any website
How to crop a photo so all the images on your site are the same dimensions.
A walk through of Canva
The final section "Get and Stay Organized" helps you optimize your blogging efforts with skills like:
A walk through of how I actually use Google Analytics on a daily basis
How to create custom statuses in WordPress for your articles (rather than just using draft, scheduled, and published)
A walk through of Pretty Links and how to use it to save time and increase conversions
and more...
All in all, this course consists of 22 videos that go over highly useful skills that will take the frustration out of blogging.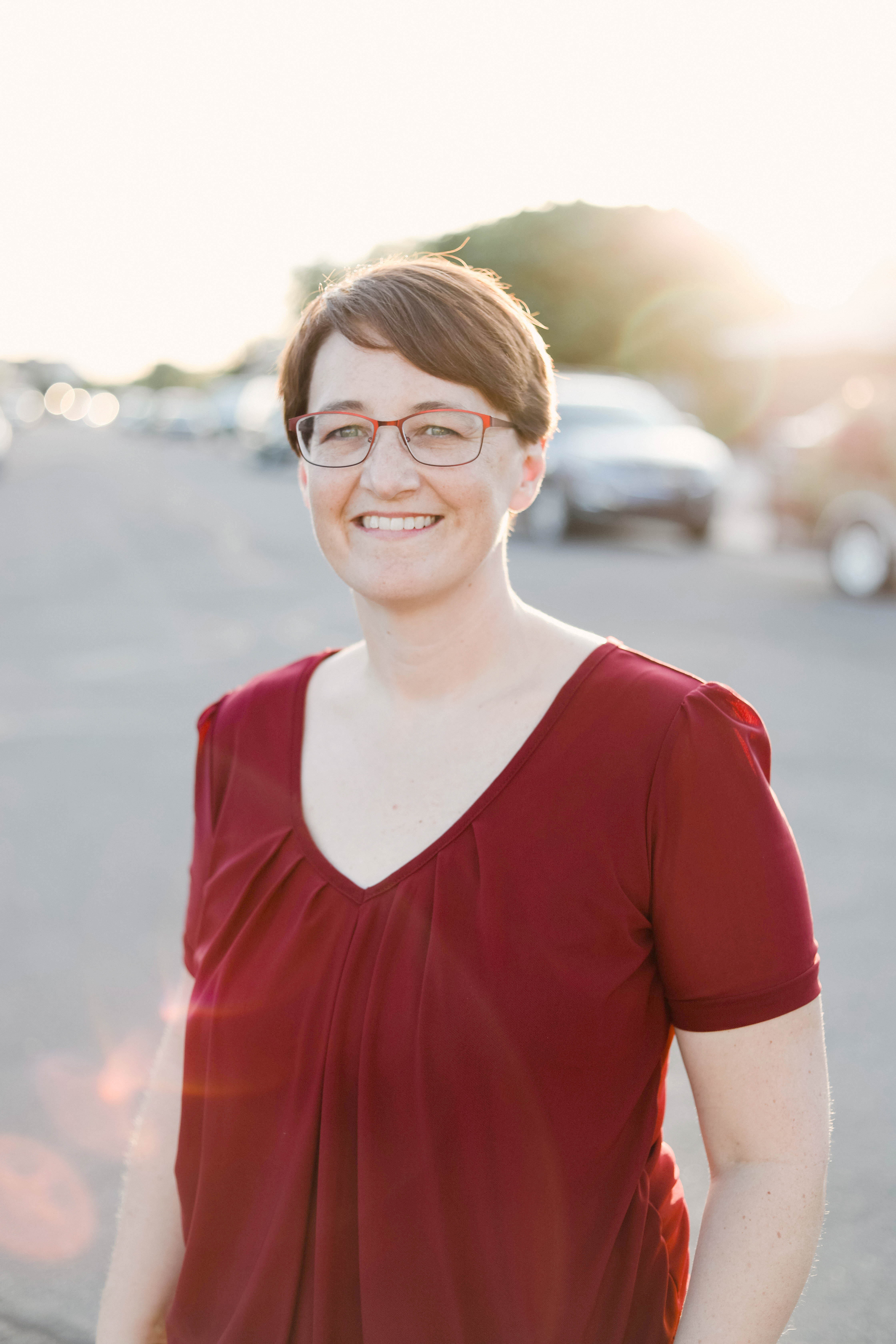 I started blogging in 2005 and after running my own sites for several years I moved into content editing and blog management full time.
I now create high-quality content that gets great results for my clients.
Blogging can totally change your life but it sure doesn't come easy.
I'm so excited to be on this journey with you.
Join the Hit Publish Community
When you enroll in Blogging Basics you get more than just a course. You get a community.
Ashley Barnett runs the Hit Publish members-only Facebook Group. This is a community of bloggers at all levels who are all committed to creating the best content on the internet.
Besides the ability to ask questions and receive support, the members-only group also provides weekly trainings, accountability groups, interviews with successful bloggers and freelancers, and so much more.
Included in the purchase price of this course you will gain 1 month of access to this group. After which, you'll have the option to continue in the group for just $9 a month.
Frequently Asked Questions
What if my blog isn't on WordPress yet?
This course is for bloggers who are currently using WordPress. It doesn't go over any parts of setting up WordPress or site design.
I include several plugins that I use to solve the specific issue in the video.
As a side note: I also recommend several Chrome plug ins in the course.
Do I have to have an established blog to take this course?
No, this course works on the assumption that you have a blog, but that blog doesn't need to be "established". You don't need to be getting any traffic or earning any money from your site.
When does the course start and finish?
The course starts as soon a you purchase. You'll have access for life to all the modules, plus any updates!
How long do I have access to the course?
Forever. After enrolling, you have unlimited access to this course for as long as you like - across any and all devices you own.
This includes any updates that will occur in the future.
What if I am unhappy with the course?
If you are unsatisfied with your purchase, contact us in the first 30 days and we will give you a full refund.
Blogging Basics is for you if:
You have a WordPress site set up but struggle with the million little things you still need to learn
You are frustrated because you just get conflicting answers when you ask questions in blogger groups
You are tired of searching Google and YouTube every time you have a question... and still not really getting the answers you need.
You are looking for a blogging community that is more than just link shares
You are committed to learning this blogging thing!
I remember what it was like to be a new blogger and I'm committed to helping new bloggers be successful! It can be frustrating at first but so worth it in the long run.